Johnny Depp's pet dogs may be killed by Australian authorities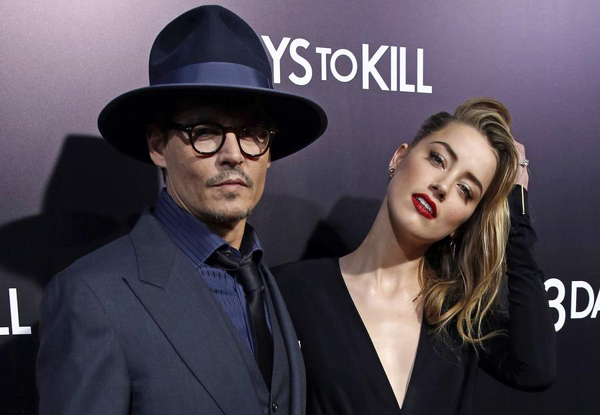 Cast member Amber Heard and her fiance, actor Johnny Depp, pose at the premiere of "3 Days to Kill" in Los Angeles, California, in this file photo taken February 12, 2014. [Photo/Agencies]
The Australian government has issued an official warning that two tiny dogs owned by famed actor Johnny Depp may be killed because he didn't follow quarantine protocols when he bought them into Australia last month.
Depp is filming the latest installment of the Pirates Of The Caribbean franchise on Queensland's Gold Coast, but had to take a break when he was injured.
He returned in mid-April with his two Yorkshire terriers Boo and Pistol on a private jet, but neglected to follow Australia's strict quarantine laws regarding pets.
Their presence became known when they were taken to a local doggy salon.
Federal Agriculture Minister Barnaby Joyce found out and said the dogs could not stay -- or would be killed.
"There is a process if you want to bring animals: you get the permits, they go into quarantine and then you can have them," he said.
"But if we start letting movie stars, even though they've been the sexiest man alive twice, to come into our nation, then why don't we just break the laws for everybody?" he said.
"It's time that Pistol and Boo buggered off back to the United States."
Related:
Post-90s shines in 2015 Forbes China Celebrity 100 list