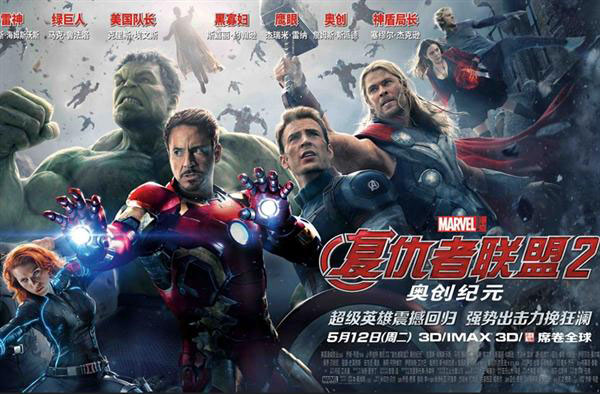 A poster of the film Avengers: Age of Ultron. [Photo/Agencies]
The latest Avengers movie may be selling tickets well here in China but the translation of the subtitles have left moviegoers confused and disappointed.
Audiences have been complaining online that the poor translation of the subtitles has left them confused and have also ruined the characterization of the superheroes.
For example, "Even if you get killed, just walk it off" was translated into "Someone is going to kill you. Run." in Chinese.
It's not the first time that poorly translated subtitles in films has come under harsh criticism. Many people were left disappointed at the translation in Marvel's Guardian of the Galaxy and also the most recent Hunger Games films.
Avengers: Age of Ultron has so far taken over 300 million yuan ($48.3 million) since it opened on May 19 in Chinese theaters.
Related:
Crossing the pond, landing with a thud