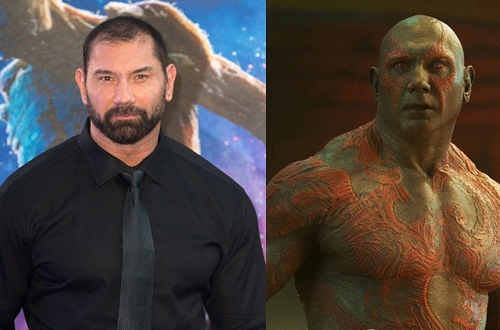 Actor David Bautista. Photo provided to China Daily
A growing number of Hollywood actors are trying to increase their presence in the world's second-largest movie market, with Dave Batista and Sienna Guillory the latest stars to film in China.
Producers of the upcoming fantasy thriller Warrior's Gate, jointly made by French director Luc Besson's EuropaCorp and the Shanghai-based Fundmental Films, have revealed that Bautista (The Man with the Iron Fists), and Guillory (Resident Evil franchise), are confirmed to star in the movie.
The story revolves around a computer-game enthusiast who accidentally travels to ancient China and starts practicing kung fu skills, the Sino-French coproduction started shooting on May 4.
The cast also includes Chinese-Canadian actor Mark Chao, up-and-coming Chinese actress Ni Ni and United States teen actor Uriah Shelton.