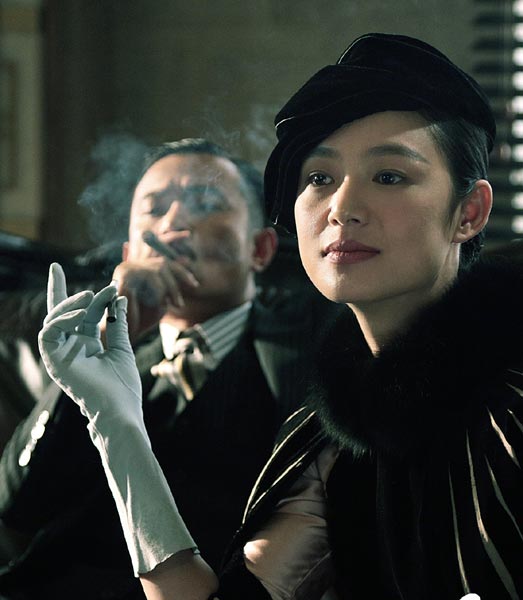 A still of Gone With The Bullets. The film has 45 smoking scenes, showing one every 3.1 minutes. [Photo/IC]
Gone With The Bullets, a blockbuster Chinese film directed by actor Jiang Wen, was given an award of shame for excessive smoking as part of the country's latest anti-smoking campaign.
The Chinese Association on Tobacco Control announced the "Dirty Ashtray Award" on Wednesday as it disclosed the results for an annual smoking scene review of films and television series.
Among the 30 most popular Chinese films shown in China last year, 21 contained footage of smoking, and nine were given "No Smoking Scene Awards" for containing no smoking footage. The number is 16.7 percent lower than the result of 2007, and 6.7 percent higher than 2013.
The 21 films contain a total of 435 footages of smoking, and the average amount of smoking in each film is 121 seconds. The most frequent smoking venues are public areas, the workplace and home.
Gone With The Bullets has 45 smoking scenes, showing one every 3.1 minutes, the most of all the films reviewed. It was not the first "Dirty Ashtray Award" the director has received. Another Jiang Wen film, Let the Bullets Fly, received the award in 2010.
The association has been monitoring smoking scenes in popular films and television series in China since 2007 to encourage celebrities to be socially responsible in reducing the number of smoking scenes they appear in, so as to prevent minors from imitating them and taking up smoking.