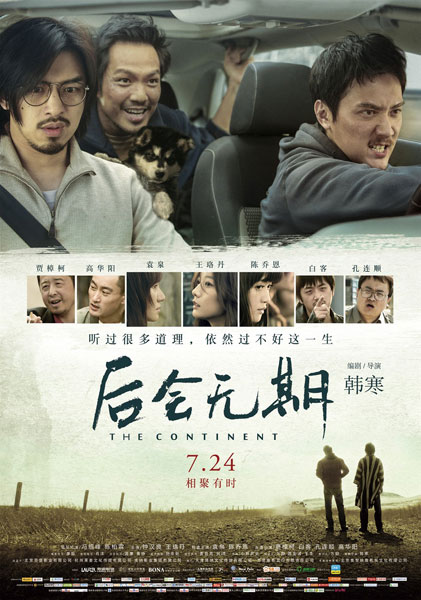 图片说明
With a population of 649 million, the tastes of China's online community are transforming the domestic film industry, but insiders fear it is a change for the worse.
The annual China Film Art Report, released ib Nat 12 by the China Film Association, described 2014 as a strong year for "the Network Generation," a term describing both young filmmakers and cinemagoers who have grown up under the perennial influence of the Internet.
Last year saw "The Continent" and "Tiny Time 3" - both romance comedies by post-80s directors with a strong online presence - pass the box office benchmark of 100 million yuan ($16 million).
Han Han and Guo Jingming, the directors of the two films, began as book writers at the start of the century, but have cultivated much larger fan bases online in recent years - their microblog accounts have around 40 million followers each.
Many low budget Chinese features, funded by online groups or based on online inspirations, have been stealing audiences from Hollywood goliaths.
Yin Hong, director of the film and television center at Tsinghua University, noted that, "non-linear narrative, fragmented story-telling, parody, grassroots values--the professional aspects of film--are weakening, and the entertainment factor is higher than ever."