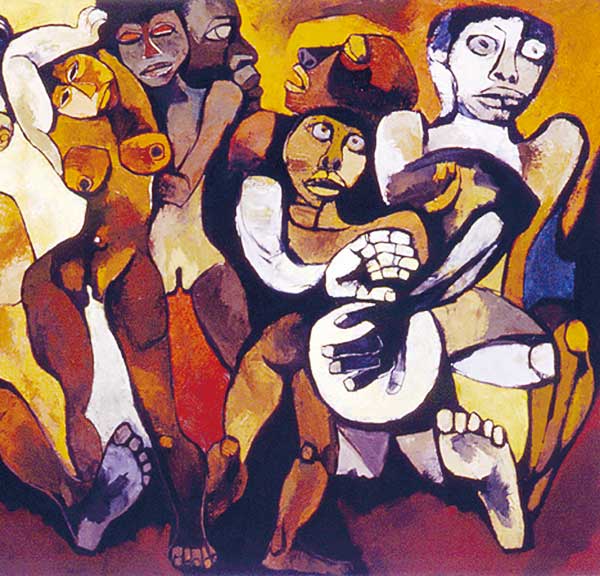 A painting by Ecuadorian artist Oswaldo Guayasamin. Photos provided to Shanghai Star
Among the feast of works currently on show at the China Art Museum Shanghai, one collection stands out. Zhang Kun tells us why.
The 40 prints and sculptures by Kaethe Kollwitz (1867-1945) on show in Hall 27 of the China Art Museum Shanghai might be easily overlooked as seven exhibitions focusing on Expressionist works are opening at the same time on Aug 1.
However, the German artist's work is well worth examining and is of particular note in China as it inspired generations of artists, authors and revolutionaries.
Lu Xun (1881-1936) was the first to introduce Kollwitz's woodcut prints to China in the 1930s. Lu Xun published one of Kollwitz's woodcuts, Sacrifice, in a literary journal in memory of five young writers murdered because of their Communist beliefs.
Lu Xun was one of the most important Chinese writers of the 20th century in China. He was so inspired by Kollwitz's works that he invited lecturers to teach woodcut techniques to Chinese artists. He was the first publisher in China to introduce Kollwitz's prints.
Sacrifice is one of the standouts in the Kollwtz show at the China Art Museum Shanghai, which is titled "My Children, Spring is Coming".