China vows zero tolerance for GM rice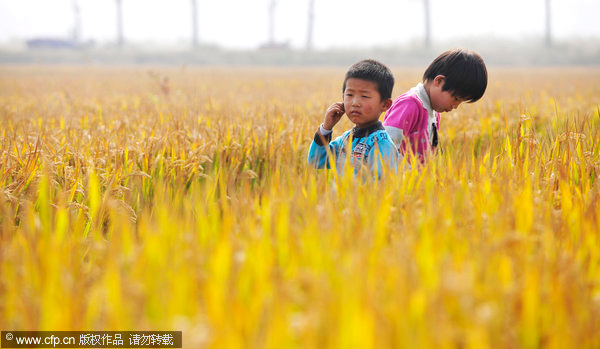 [Photo/CFP]
Chinese authorities have vowed zero tolerance and harsh punishments for illegal sales and growing of genetically modified (GM) crops days after media exposure of GM rice on sale at a supermarket in central China.
"The ministry will punish any companies or individuals who illegally grow or sell GM grains, and there will be no tolerance for these practices," said a statement sent to Xinhua on Tuesday by the office in charge of GM food safety with the Ministry of Agriculture (MOA).
China Central Television (CCTV) found GM rice, which is illegal to sell or grow commercially in China, on sale in a supermarket in Wuhan, capital city of central Hubei Province, the broadcaster reported on Saturday.
CCTV commissioned tests on five packs of rice picked at random from the supermarket's shelves. Three were found to contain a GM variety.
CCTV also found evidence that GM rice was being sold in neighboring Hunan, Anhui and Fujian provinces.
While working to develop modern biotechnology, China has taken a wary approach to GM crops, fearing possible risks.
It has allowed several GM crops to be grown, including cotton, peppers, tomatoes and papayas, and has authorized imports of GM soybeans and corn.
However, it does not allow commercial production or sale of GM grains, including rice, although the authorities have approved the experimental planting of two strains of pest-resisted GM rice.