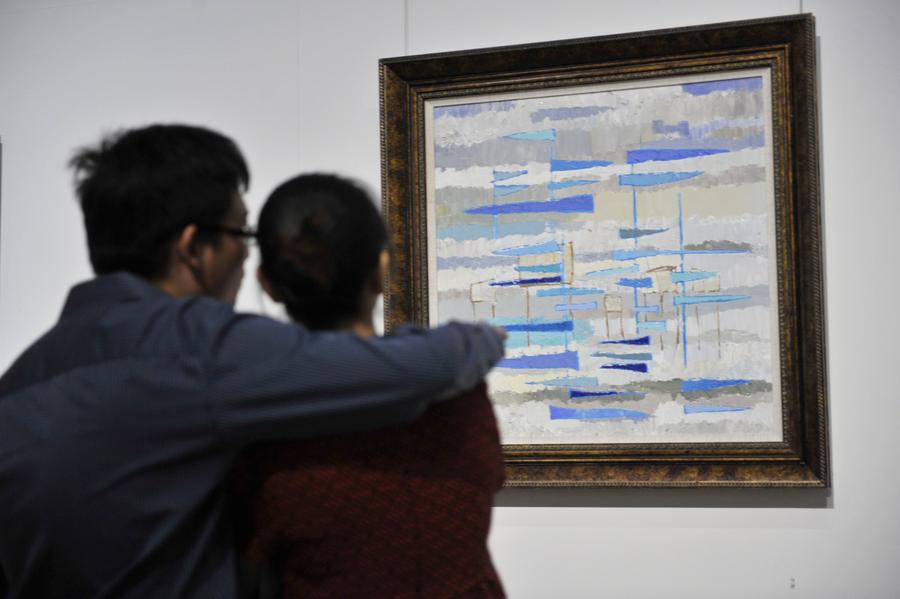 Two visitors appreciate the painting Fishing on the Sea by the French painter Jean Francois Favre at the National Museum in Beijing, August 5, 2014. [Photo/Xinhua]
An ongoing exhibition at the National Museum in Beijing is showcasing painting and calligraphy works by Chinese and French art masters, to celebrate the 50th anniversary of diplomatic relations between China and France. The exhibition, free to the public, displays more than 40 art and calligraphy works and will run through Aug 16, 2014.
Approved by China's Ministry of Culture, the group exhibition aims to promote high-end folk art and cultural exchanges within the framework of the 50th anniversary of Sino-French ties.