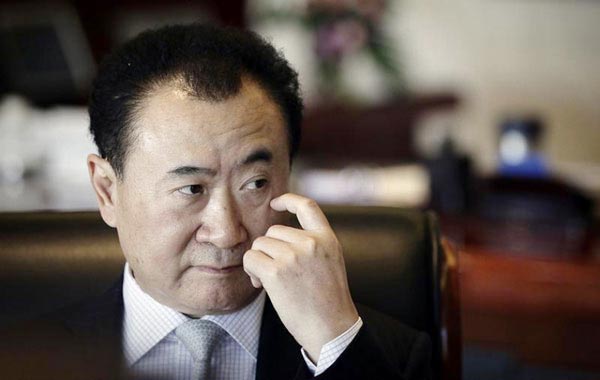 Wang Jianlin, chairman of Dalian Wanda Group, touches his face during an interview at his office in the company's headquarters in Beijing, December 3, 2012. [Photo/Agencies]
Chinese property developer, Dalian Wanda Group has said it will invest $1.2 billion to set up an entertainment office in Los Angeles.
After a 3-month bid, Wanda has beaten 10 other bidders for a 32-thousdan square meter plot in the Beverly Hills neighbourhood.
The plot, which is a ten-minute drive from Hollywood, will be the location of Wanda's North American entertainment office.
The company says the office will mainly be used as the base for managing investment in local film production companies and global theatrical releases.