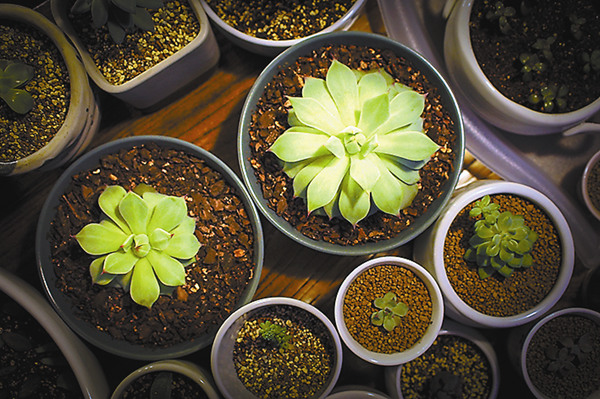 [Photo by Zou Hong, Wang Jing, Hua Yu and Wei Xiaohao/China Daily]
Why not personalize your garden by adding a touch of eclectic greenery to the walls? With a little imagination, Chinese owners have produced a richly decorated, three-dimensional effect that brightens up their yard.
Even strips of grass can be hung from walls. Rectangles, diamonds - just about any geometric pattern - will fit the bill and bring life to a dull section of outer walling, enhancing the spectacle and providing a unique decorative effect that echoes the lawn and gradually melts from one shade to another.
Potted plants fixed to a trellis, on shelves, or hung from wrought-iron nails, bird houses, even candelabras and other unusual embellishments are great for straddling the blank spaces between doors, softening hard edges and giving the impression that things are receding into the background.
A multitude of climbing plants can be combined with pot plants such as petunia, green radish, and spider plants to give your home a brand-new, organic look that will make your friends and neighbors green with envy.