Star war on drugs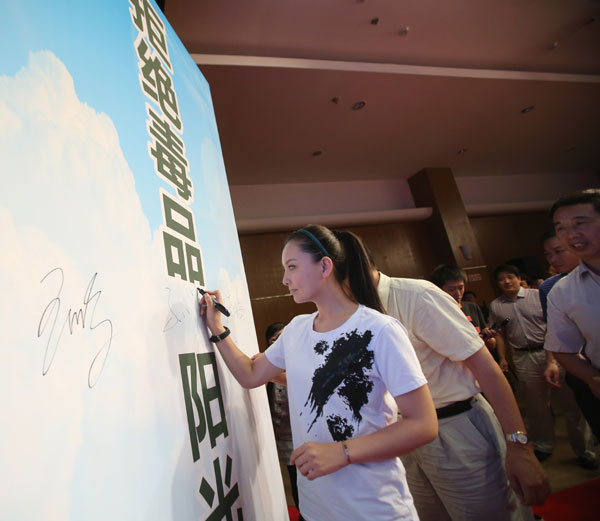 Actress Sun Qian signed a commitment to stay away from drugs at an anti-drug event on Wednesday in Beijing. Wang Zhenlong / For China Daily
An anti-drug campaign in Beijing makes no exceptions for celebrities, China Daily reports.
Entertainment industry agencies and performing companies in Beijing have pledged not to hire any actors connected with drugs, after a series of celebrity narcotic-use scandals broke out in the past few months.
The Beijing Trade Association for Performances and 42 performing art agencies and groups have signed a commitment, promising that they will not hire any actors who are connected with drugs, reported Beijing Youth Daily.
The organizations and companies also pledged to educate employees about anti-drug laws regularly and urge employees not to use illegal drugs, according to the report.
In the past four months, Beijing police have arrested 963 people suspected of drug crimes, a 35 percent increase year-on-year. Among those arrested, 58 are accused of involvement in drug trafficking and smuggling, according to the Beijing Municipal Public Security Bureau on Monday.
Several celebrities have been detained on drug charges after President Xi Jinping declared in June that illegal drugs should be wiped out and that offenders would be severely punished.
The latest celebrity to be detained on drug charges is Gao Hu, a 40-year-old actor from Qingdao, Shandong province.
Gao is one of the leads in director Cao Baoping's new movie The Dead End, which will be released in November.
He has also played in quite a few popular movies and TV dramas, including director Zhang Yimou's movie The Flowers of War in 2011, which starred Christian Bale.