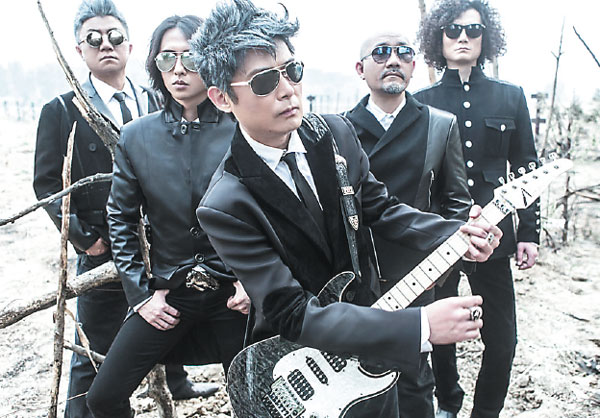 Chinese rock band Black Panther will stage their first performance at Munich Oktoberfest, with songs from their album Who We Are, on Friday. Photos Provided to China Daily
After its successful debut in 2013, Munich Oktoberfest is returning to Beijing from Aug 15 to 30 for a celebration of beer and Bavarian culture at the Olympic Forest Park.
In addition to German beer and food, festivalgoers will also be treated to authentic Bavarian music and dance performances, all housed under an 11,000-square meter beer tent - the largest in the world. Chinese rock band Black Panther, rock singer-songwriter Zheng Jun and pop star Jike Junyi will perform at the opening ceremony on Aug 15.
Li Tong, a guitarist for Black Panther and co-founder of the band, says this will be the group's first performance at Munich Oktoberfest. "I can still recall a beer festival we performed at in Qingdao, Shandong province, around 1993, which was very impressive. The audience was very energetic and with music and beer, we had a great party that night," says Li.
Black Panther will perform four songs, mostly new works from their album Who We Are, which was released last year after a nine-year hiatus. The album introduced a new singer, Zhang Qi, the band's 10th leading vocalist in 25 years.
"We've performed at music festivals and participated in variety shows since we released the new album," Li says. "I am glad to see that the feedback from audiences has been feverish."