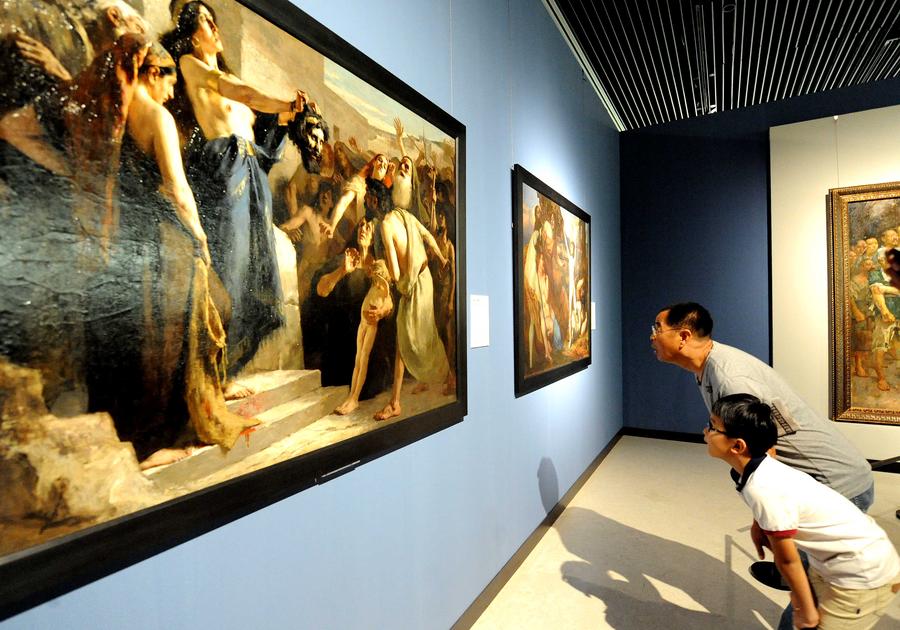 Visitors enjoy the artwork at the exhibition Xu Beihong - A Master and His Masters at the Henan Museum, in Zhengzhou, Henan province, Aug 14, 2014. [Photo/Xinhua]
The exhibition displays over 100 pieces of art by Chinese art master Xu Beihong and art masters from the National School of Fine Arts in Paris.
The exhibition is part of the celebration marking the 50th anniversary of Sino-French ties and runs through Oct 19. This is the exhibition's second stop in China. It ran in Beijing from May to Aug 3. The next stop is Shanghai.