Silver among the rice fields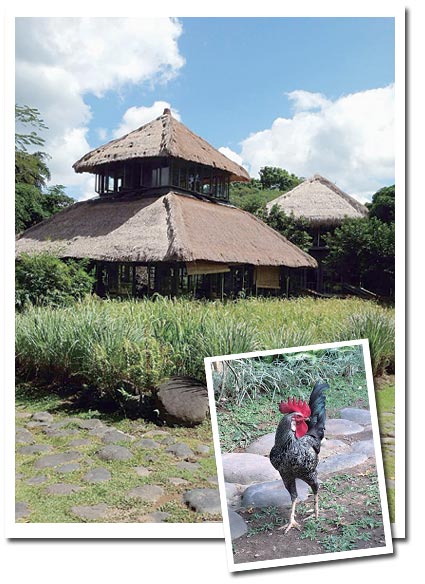 The compound: Low-impact buildings blend into the surroundings and an almost all local workforce live, work and eat together, catered to by a kitchen that still uses wood stoves. A bevy of white d ucks swim in the nearby creek and a cocky red rooster herds his harem about the backyard. Photo provided to Shanghai Star 
The road is a sandy lane, the paths are paved with pebbles. There are ducks and a red rooster strolling about the compound, but this is home to a world-class jewelry brand. Pauline D. Loh unravels John Hardy's mystique.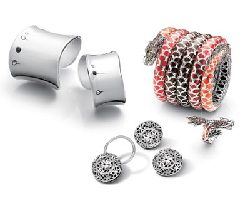 The first piece of John Hardy jewelry ever sold was at New York's Neiman Marcus department store. Even so, the chief buyer had told Hardy he was to turn his original key ring into a pair of earrings before he would commission a consignment of 500 pieces.
It was the 1970s. John Hardy, a jewelry designer from Canada, was enjoying a laid-back existence on the island of Bali in Indonesia basking in the sun, sea and sand.
He was a reluctant but talented craftsman who only made pieces when he needed the money, and he had found good company and inspiration among the descendants of goldsmiths to the royal courts of Bali, his first partners back in 1975.
John Hardy, the jewelry brand, is still based in Bali, in the hilly suburbs of Ubud among the rice fields and bamboo forests. An all-organic showroom on stilts hovers over padi patches, built so the whole structure leaves the irrigation network of the rice fields undisturbed.
Elsewhere in the compound, low impact buildings blend into the surroundings and an almost all local work force live, work and eat together, catered to by a kitchen that still uses wood stoves. Vegetables and rice are planted, harvested and eaten all within the compound boundaries.
A bevy of white ducks swim in the nearby creek and a cocky red rooster herds his harem about the backyard. There are also rabbits and goats penned up nearby.