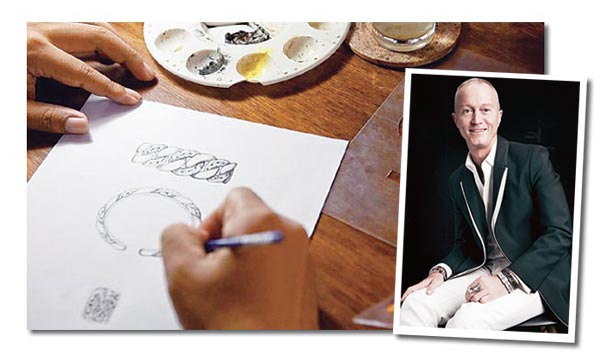 Drawing Jewelry: John Hardy's chief designer Guy Bedarida initiates local illustrators into the French art of fine jewelry hand drawings at his design center, the village's former meeting hall. Sketching, Bedarida believes, is essential to the development of new works. Photo provided to Shanghai Star
IF YOU GO
John Hardy in Bali is an aficionado program partner of the St Regis Bali Resort. The hotel organizes a personalized tour that includes an organic lunch using ingredients from the company's all-green farm. Guests are chauffeured to the location accompanied by a St. Regis butler, who will open up a bottle of Champagne Krug Grande Cuvée en route.
St Regis guests are given exclusive access to John Hardy's entire compound, which gives you the rare opportunity to explore areas normally closed to the public. Special discounts are also offered to those who want to take home a John Hardy creation as a souvenir.
For details, log on to www.exclusives.stregis.com/St-Regis-Bali.