Silver among the rice fields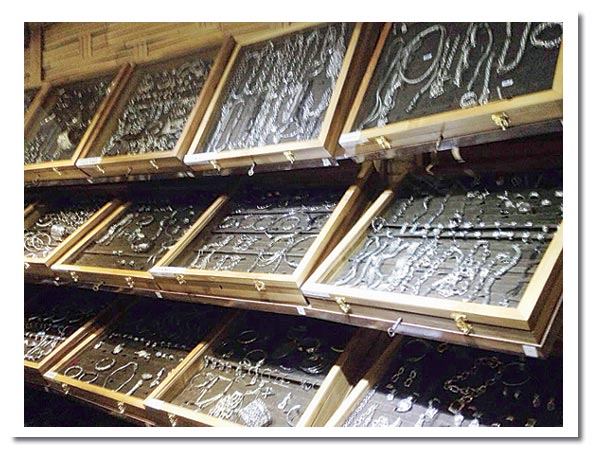 Custom-built vault: Every piece of John Hardy jewelry is kept as a record, including the first key-ring-turned-earring set. Photo provided to Shanghai Star
In 1995, Bedarida took over as John Hardy's chief designer, and the former village meeting hall is now his design center, where he and his designers create all the pieces of "sustainable" jewelry that John Hardy has become famous for.
This is where a team of illustrators, designers and wax carvers manually start the process. Local illustrators are initiated into the French art of fine jewelry hand drawings as Bedarida thinks this is a crucial stage in the development of new works.
His aim is to bring the company forward to totally "carbon neutral" products.
In a custom-built vault under the design center, every piece of John Hardy jewelry is kept as a record, including the first key-ring-turned-earring set.
But now, the latest designs incorporate a lot of the traditional European jewelry making methods brought in by Bedarida, such as the elegant clasp that now holds together John Hardy's classic chain bracelet, painstakingly made from tooled silver strands and delicately hand-woven in the Balinese tradition.
It has become the brand's signature piece and its best seller.