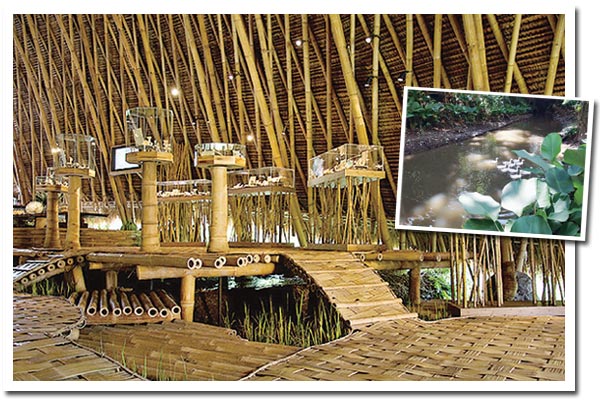 All-organic showroom: The structure was built on stilts over padi patches, which leaves the irrigation network of the rice fields below undisturbed. Photo provided to Shanghai Star
John Hardy's founder adopted a nature-friendly attitude towards life and work, and this is evident in the brand's design repertoire and corporate responsibility programs to this day.
It is an amazing experience to visit and marvel at the sophisticated designs and elegant craftsmanship being created in the middle of such natural backdrops.
Hardy has since sold his company to the designer he had stolen from Van Cleef and Arpels on yet another visit to New York.
Guy Bedarida picks up the story.
"I was doing very well with Van Cleef and Arpels, and I suddenly got a call from Hardy, offering me a job in Bali. Bali? Why would I go to Bali? I talked to my boss and he told me to go and take a look, and maybe get a free holiday. So I did," says Bedarida.
Hardy brought him to the newly built company compound in Ubud, and the first thing Bedarida saw was the village meeting hall, with its towering thatched roof and open plan interior space.
"I told Hardy if he gave me that building for my office, I would take the job." Hardy agreed, and so Bedarida kept his side of the bargain.