Icing on the cake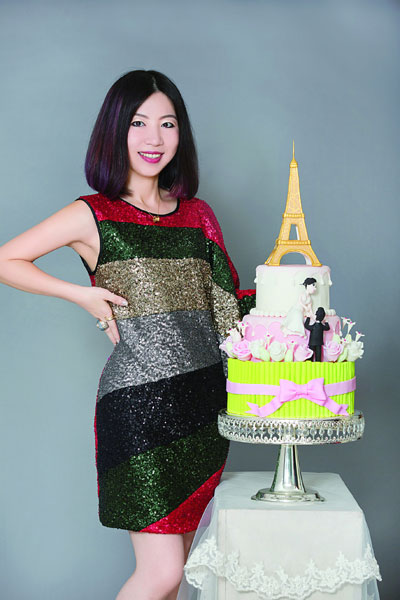 Creativity and humor make for some unique and edible artworks.[Photo provided to Shanghai Star]
She realized baking was in her blood after making the rounds as an artist and a designer. Yu Ran finds out how this young lady updated the family legacy.
Having grown up in a family with a tradition of baking, Mao Yehong says she was born to make cakes. She had majored in design and painted for over 20 years, working first on hand-painted furniture and then in a media-related company.
Then she realized baking was in her blood and she opened Jingren Cake five years ago.
To combine her design talents with her baking skills, she decided to offer made-to-order fondant cakes after taking lessons in Hong Kong for two months.
She decided to call her new venture "Jingren" which means amazing and surprising, as a way to tell her clients that her unique cakes will bring surprise and happiness to those who receive them.
"I just substituted my brushes with my baking tools," Mao says.
In the first two months, Mao worked alone, preparing the materials, baking, decorating and packing the cakes for delivery to minimize her costs. But now she has a team of 20 working for her as she delivers 40 to 50 cakes every month.
"I am delighted my work is shared and appreciated by many people on happy occasions such as birthday celebrations, parties and weddings," she says. Mao adds that more people are looking for unique items, as they become more aware of the value of that personal touch.