The Chinese photographer Zhang Kechun has won this year's prestigious Discovery Award at the Rencontres d'Arles for his series The Yellow River. Zhang's work was chosen from a group of 10 shortlisted artists by photography professionals and members of the media at the opening week of the festival. He will also receive prize money of 25,000 euros ($33,000).
In Zhang's own words
"It (the Yellow River) is a song, but it has perhaps already evolved into a mainstream joke. It is the mother, the root, but it's probably either been forgotten, or already disowned, by people's transient memories. We frolic in the monstrous waves of modernism, and you may have already forgotten its winding shape, no longer willing to stare at it in tranquility, even with a blink of the eye. It is a river! Winding and straight, high and low, fast and slow, dynamic and static, sober and strange, light and dark, bright and colorful, formal and spiritual, real and imaginary - its people embrace reality and fate through it. Joy and sorrow, firmness and wandering intersect at its longevity. I decided to face it, bringing all my courage and my large camera, which I can do subtly and solemnly. I know a photographer is not a suitable person to make big comments. The river is full of ancient and modern facades, and such a constant presence is accompanied by roaring, heroic or sad moments. I knew I had to drive my silent soul on, and quietly act like its watchman for a season. The world is hustle and bustle, and it has always been adrift, perhaps a light ballad is worthy of its noble color, worthy of its age."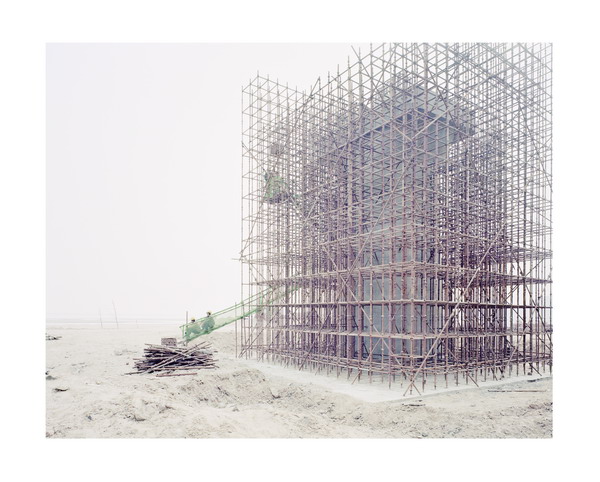 Photos by Zhang Kechun.