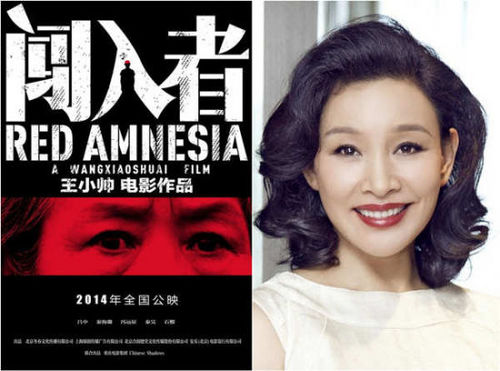 Some Chinese elements in the Venice Film Festival: Actress Joan Chen (R) will be the judge and director Wang Xiaoshuai will be debuting "Red Amnesia." [Photo/ynet.com]
The 71th edition of the Venice film festival kicked off on Wednesday in the pursuit of a renewed interest for fresh proposals and tendencies in international cinema.
In the opening press conference, Alberto Barbera, the director of this year's edition, stressed the "original function" of film festivals to propose fresh ideas to an increasingly sophisticated audience.
In a world of cinema "in deep evolution" where many filmmakers, especially from the United States, "tend not to consider film festivals as a privileged place for the promotion of their movies," new scenarios can open for the discovery of less known films and directors, he highlighted.
"On the one hand, there are big films and established authors, on the other hand there is the discovery of the authors of tomorrow, the result of our research work," Barbera pointed out.
Among the nine directors who are participating for the first time in the 20-title main competition of the Venice film festival there is Chinese director Wang Xiaoshuai.
His film Red Amnesia, Wang said in a statement, was inspired by his 70-year-old mother, whose life made him reflect on Chinese people's way of life.