A Barbie fashion show featuring 600 Barbie dolls with classical styling was launched at a shopping mall in Zhengzhou, Henan province, Aug 26, 2014.
The Fan Bingbing Celebrity Specialty Doll in the exhibition strongly appealed to the audience. The doll sported a dress inspired by the yellow dragon-printed robe the actress wore on the red carpet at the Cannes Film Festival in 2010.
The exhibit includes various series, such as Hollywood celebrity Barbie, world style Barbie, silk replica Barbie and vacation Barbie, creating a fashionable dreamland for the audience.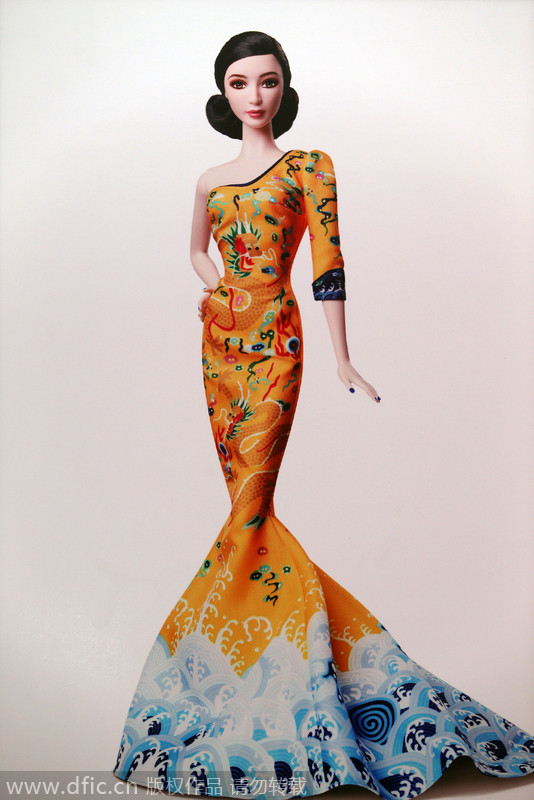 The Fan Bingbing Barbie doll is displayed at the Barbie fashion show at a shopping mall in Zhengzhou, Henan province, Aug 26, 2014. [Photo/IC]