Painter Peng Wei: Art is my lifetime friend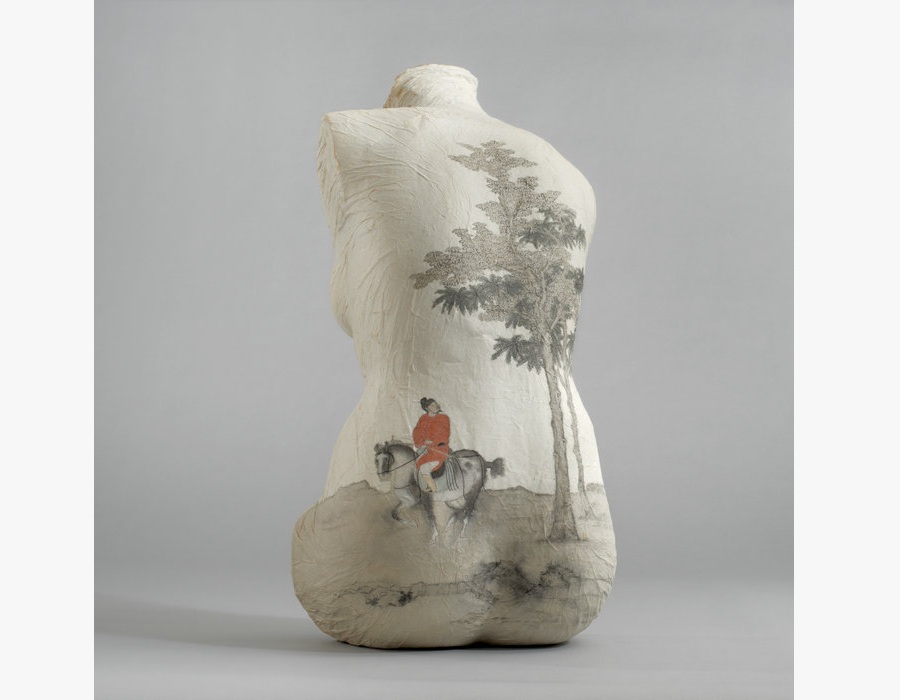 Peng Wei's painting on a plastic mannequin. [Photo/provided to chinadaily.com.cn]
"I think all the sorrows and frustrations come from life itself, say, money, relations with others…yet painting calms me down," painter Peng Wei said.
Peng was at her work studio, a large loft in Beijing's Chaoyang district, on a sunny afternoon.
Wearing light green eye shadow, she wore the same color cardigan, bearing a similar style in her works: a combination of contemporary art and traditional Chinese paintings.
"For me, art is a good friend, a lifetime companion," she smiled.