Chongqing builds China's largest instant coffee factory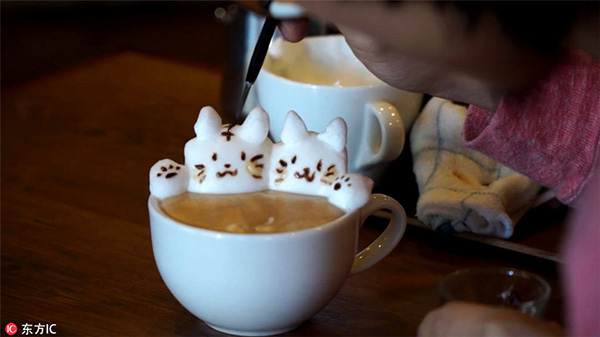 Coffee consumption is growing fast in China, although tea is still more popular. China's imports of coffee increased from 13,900 tonnes in 1998 to 59,200 tonnes in 2015.[Photo/IC]
Chongqing municipality, Southwest China, is building the country's largest instant-coffee factory, which is scheduled to be completed in 2018, local authorities said Wednesday.
The factory will cost 1 billion yuan ($145 million) and produce 10,000 tonnes of freeze-dried coffee, 2,000 tonnes of liquid coffee concentrate and 3,000 tonnes of baked coffee beans per year, said Chongqing State-owned Assets Supervision and Administration Commission.
The freeze-dried manufacturing technique allows coffee powder to be dissolved faster and even to be brewed in cold water without losing the coffee's aroma, the commission said.
Coffee consumption is growing fast in China, although tea is still more popular. China's imports of coffee increased from 13,900 tonnes in 1998 to 59,200 tonnes in 2015.
China's main coffee growing regions are in the provinces of Yunnan, Hainan and Fujian, as well as Guangxi Zhuang autonomous region. Most domestic instant coffee is produced in Guangdong province.