New venue adds creativity to Sanlitun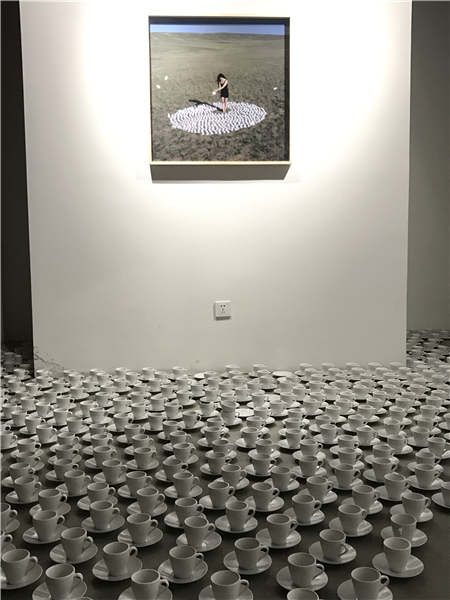 A multi-media exhibition titled Time Nonexistent stages at Jianjing Trends, a new creative space in Beijing's Sanlitun area. [Photo provided to China Daily]
Viewers will see daily objects and ordinary environments from a different perspective at a multi-media exhibition titled Time Nonexistent.
Beijing-based Wei Qi, 29, used steel wool balls, usually meant for scrubbing pots and pans, to create the work Bring Clouds. The balls are cheap, durable and can be easily shaped and in Wei's work, they form two silver "clouds" of a distinct beauty.
Zhou Yichen's photographic series, Untitled, features several photos taken in her native Inner Mongolia autonomous region. They show scenes where people are doing abnormal things, such as cycling in a desert and pouring water into hundreds of cups. These pointless behaviors suggest people have become more self-centered in a digital age.
It's the first exhibition at Jianjing Trends, a new creative space in the heart of Beijing's Sanlitun area that aims to bring visitors diverse experiences combining art and leisure. Time Nonexistent runs until Feb 7, 2017.