Culture Insider: How did ancient Chinese people find their lovers?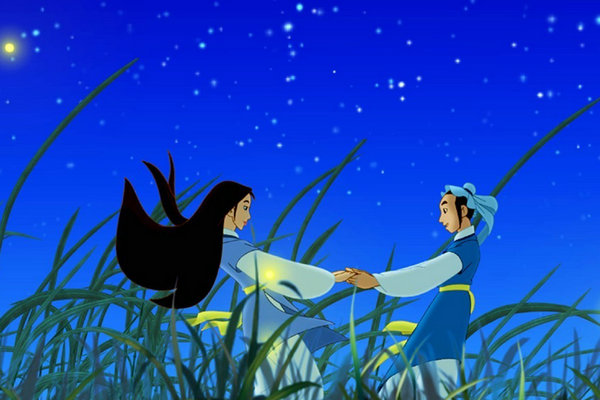 Shot from 2003 animation film The Butterfly Lovers:Leon and Jo, directed by Cai Mingqin from Taiwan. [Photo/Mtime]
Today is another Single's Day, if you have found your sweetheart or Mr Right, congratulations! If you are still single, please also enjoy the day. Since every coin has two sides, being single can have many advantages. And as we say, life is short, be happy and never waste your time wallowing in misery, believe that only happiness lies before you.
Compared to ancient people, we should feel grateful for having more freedom to find the person we want to be with. In ancient China, marriage was often decided by parents or even the government. And during some periods, like the Jin Dynasty (265-420), marriage policies could go to extremes. Single women must get married by a certain age. If a female was still single at 17, there would be a forced marriage with local administrators' involvement.
Extreme policies to force people to get married were rare. Ancient Chinese had milder ways to encourage people to find a spouse.