US artist to show wife portraits in Shanghai
For US artist Alex Katz, his wife Ada is not only the love of his life, but the inspiration for more than 200 of his paintings. The 89-year-old painter has produced many portraits of his wife over 60 years.
Alex Katz and Ada Del Moro met for the first time in 1957 at a party and soon fell in love. It was not long either before Ada became Katz's favourite subject to paint.
"Alex Katz, West Broadway and Spring" is the American artist's first major solo show in China. The seven day exhibition opens at the West Bund Art Center in Shanghai on Monday. Let's take a closer look at Katz's style.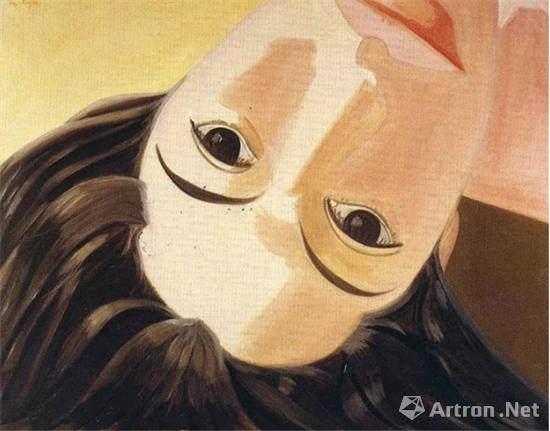 Upside Down Ada, 1965, by Alex Katz. Ada's eyes reveal a deep affection between the couple. [Photo/Artron.net]