Hong Huang's designer brand to launch a new store in Qianmen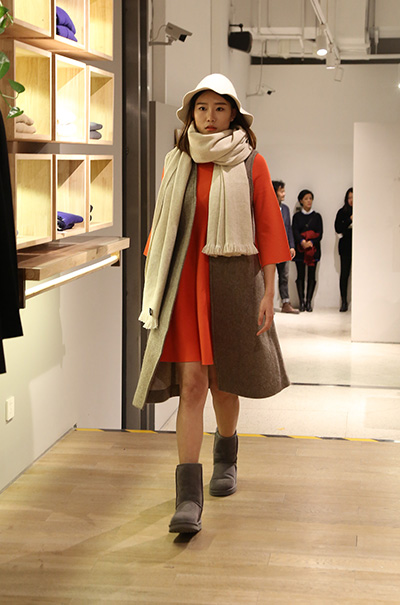 [Photo provided to China Daily]
Brand New China is the brainchild of Chinese media celebrity Hong Huang, which devotes to promoting Chinese designers' clothing, furniture and household articles. It will launch a new store in Beijing's Qianmen area in March 2017.
In 2010, Hong opened the first store of BNC, which gathered more than 150 Chinese designers, at Beijing's Sanlitun area, a popular place for young people in the capital. For the new store, BNC will be transformed into a venue that combines a store, restaurants and exhibition halls.
On Nov 12 and 13, Hong joined hands with an enterprise called Norlha, which is from Zorgey Ritoma, a village situated in Gannan Tibetan autonomous prefecture, Gansu province.
Not just presenting designers' products, BNC has expanded into introducing the knowledge and philosophy behind the brand.
During the runway shows held at BNC's store of Sanlitun, models displayed clothes and accessories made of yak wool.
"Since BNC advocates China's local fashion designers, we want to tell the story from a more diversified angle," said Hong.