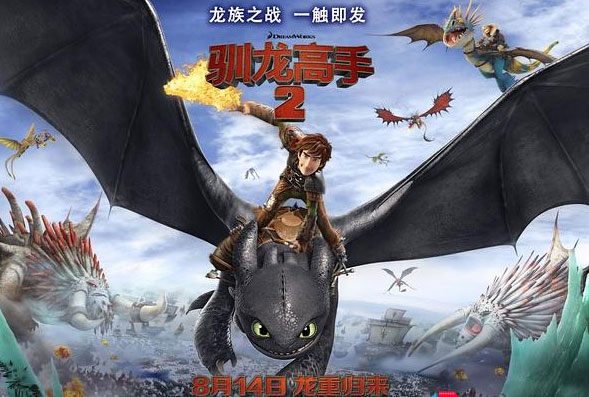 Poster for "How to Train Your Dragon 2" [File Photo]
"How to Train Your Dragon 2" sits firmly upon its perch atop the Chinese box office for the second week in a row.
"Dragon 2" has earned a total of about $51 million over its eleven-day opening.
But the animated hit's top spot may be challenged when "Dawn of the Planet of the Apes" swings into Chinese cinemas on Friday.
The newly released third instalment of domestic martial arts actioner "The Four," took second, with about $16 million.
Hong Kong film, "Temporary Family," an odd-ball comedy about the effects of the island's real-estate market, earned about $8.5 million to take third.
Contemporary action flick "Z-Storm" took fourth, while "Apocalypse Pompeii" took fifth.