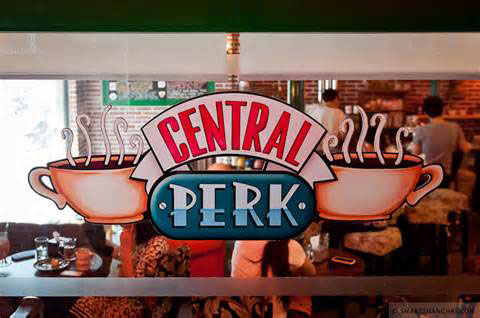 The "Central Perk" coffee shop in Manhattan, New York. [Photo/Agencies]
In celebration of the 20th anniversary of the hit TV sitcom, "Friends," a fully-functioning replica of the characters' favourite hangout, the "Central Perk" coffee shop, will be serving free cups of coffee to visitors next month.
Fans of the show can get their "Eight O'Clock" brand coffee starting September 17th, being served by actor James Michael Tyler, who regularly recurred on the show as Central Perk's barrista, Gunther. The pop-up shop will also hold musical performances like the ones Phoebe held on the series, as well as contests, give-aways and photo ops.
A limited-edition "Central Perk Roast" coffee will also be available for sale at the shop.
The Central Perk will remain open until October 18.