Chinese actress Zhou Xun, who announced her marraige to American actor David Kao last month, attended a press conference to promote her upcoming film Meet Miss Anxiety in Beijing on Aug 6.
The comedy is the latest work of South Korean director Gawk Jae-yong, who is also known for creating My Sassy Girlfriend that took the Asian box office by storm in 2001. Chinese actor Tong Dawei and 57th Miss Universe Zhang Zilin also take part in the film.
Meet Miss Anxiety is scheduled to open nationwide on October.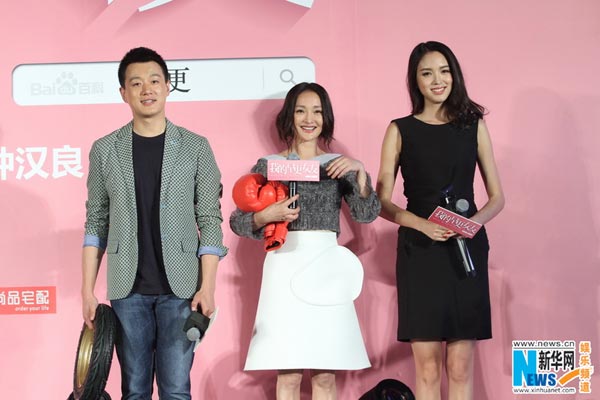 (L-R) Chinese actor Tong Dawei, actresses Zhou Xun and Zhang Zilin attend a press conference to promote upcoming film Meet Miss Anxiety in Beijing on Aug 6. [Photo/Xinhuanet.com/ent]