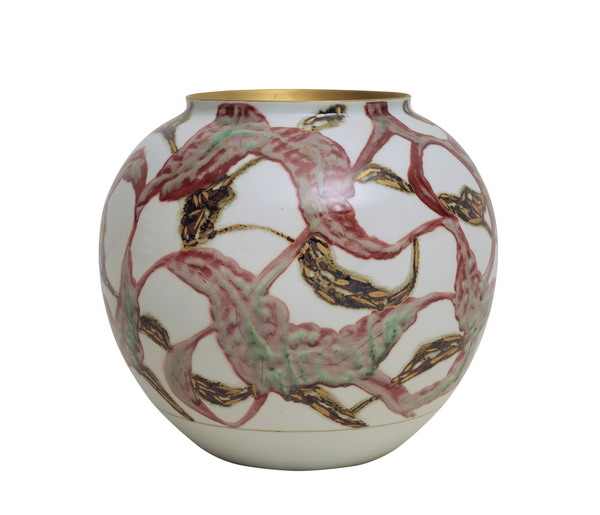 Chinese artist Bai Ming is holding a solo exhibition to display his ceramics, oil paintings and Chinese ink works at the Musee Cernuschi in Paris. photo provided to China Daily
Dozens of cultural events in music, dance, theater, fine arts and literature will take place across China and France in the second half of the year, to celebrate the 50th anniversary of Sino-French diplomatic relations.
Among the highlights are three plays to be presented by Festival Off D'Avignon at the Beijing International Youth Theater Festival; the ballet production Le Corsaire; and The Legend of the White Snake (or Madame White Snake), a repertoire of the China National Peking Opera Company.
A Han Dynasty (206 BC-AD 220) relics exhibition will be held at the Musee Guimet in October featuring 456 examples of the grace and glory of the Han empire. The exhibition shows how the dynasty's legacy shaped today's culture, people and society of China.
In return, a retrospective of Auguste Rodin's artistic life will be shown at the National Museum of China in November. People will not only see Rodin's most famous sculptures but also his paintings.