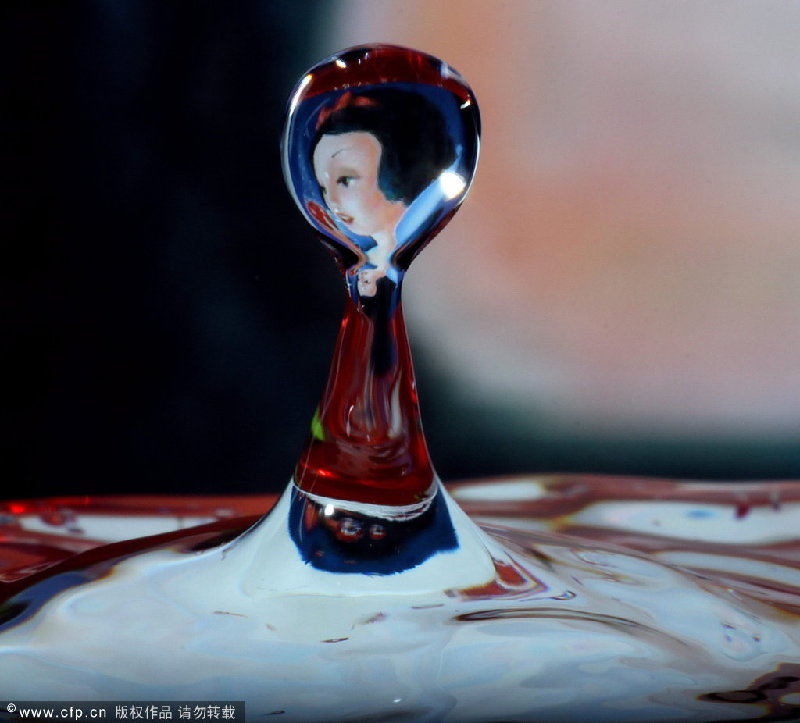 Snow White is captured in a water droplet. [Photo/CFP]
A talented artist has managed to illustrate some of the world's most famous brands, people, classic artwork and cartoon characters by capturing their pictures in a water droplet. Arik Kfir, 45, a policeman from Beer-Sheva in Israel, began to create liquid drop art in 2011 after he bought his first Canon digital camera. After days of online research and within just a dozen attempts, Arik managed to create his first image.
He first put the adjusted camera in front of a water cup, and then put pictures or cartoon characters behind the cup. The image is then upside down due to reflection. Then Kfir hangs an injection bag above the cup, and waits for a drop of water to fall into the cup to capture the image.