Despite an era marked by persistent war and disorder,  China witnessed a remarkable boom spanning industry, commerce and culture from 1920 to 1930s.
Through the portrayal of women and from the obvious Western influences, these advertising posters from 1920 to 1930s below reflected this uncertain period of openness and prosperity on the eve of impending war.
Perhaps from these vintage posters, we can be reminded of a once thriving face of China that is not much different from today.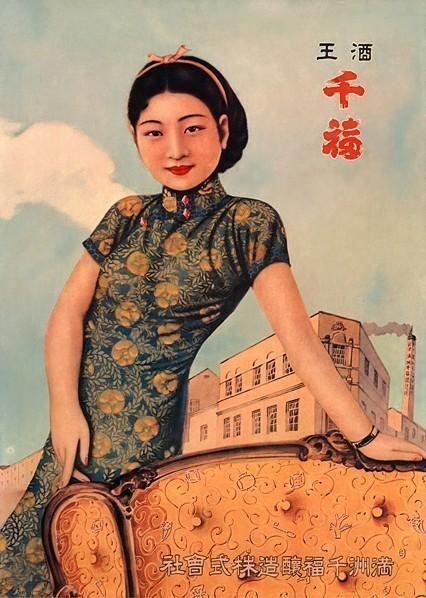 An advertising poster for wine. [Photo/ www.ifeng.com]