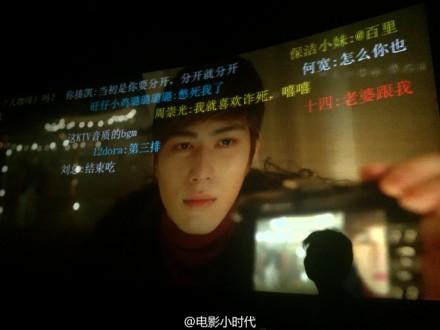 Tiny Times 3 bullet screen. [Photo/cnfol.com]
Cinemas in China are now experimenting with "bullet screens," where audiences can send text messages commenting on the film that are projected directly onto the screen during the movie.
According to The Hollywood Reporter, the social-media experience in theatres is set to become institutionalized during screenings for certain films to appeal to younger viewers who can't stop checking mobile devices during viewing.
Earlier this month, the Luxin cinema in Shandong province tried the system during a screening for domestic 3D animated feature, "The Legend of Qin."
The theater's manager says that viewers liked it because it's "a new thing," but it might affect people's concentration on films in the long run.
The response by netizens to bullet screens in theatres has been mixed.