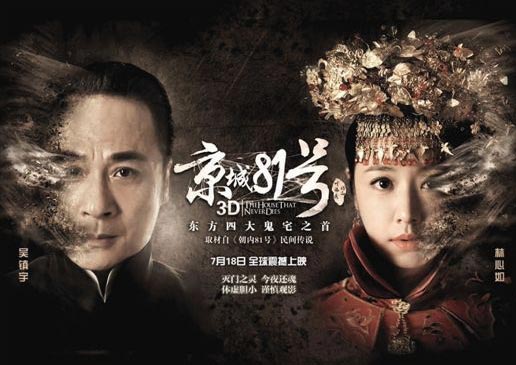 The horror film The House That Never Dies has been rated PG-13 by several cinemas in the Xinjiang Uygur autonomous region. [Photo/Agencies]
A cinema in Urumqi, capital of the Xinjiang Uygur autonomous region, has started to rate its films according to levels of violent and sexual content, despite no such rating system being in place on a national level.
The theater, part of the China Film Cinema chain, introduced the new system last week.
The horror film The House That Never Dies, was one of the first rated under the new system, and was given the classification PG-13, meaning parents of children under 13 are strongly cautioned.
Yao Lin, executive managing director of the Urumqi cinema, says the rating system has been planned for a long time, but was implemented only after an incident that demonstrated its need.
"A 4-year-old child cried when The House That Never Dies was screened, and it bothered other audience members," he says.
"When we asked the parents to take the child away, they didn't want to. That was when we decided to promote the rating system.
"It's just like a restaurant having to set hygiene criteria for the food they serve."
Yao says he believes the current system of movie censorship is more concerned with political correctness and does not have enough control over sex and violence.
"We don't have national rules to refer to, and are only able to do the work based on our own judgment of the market."