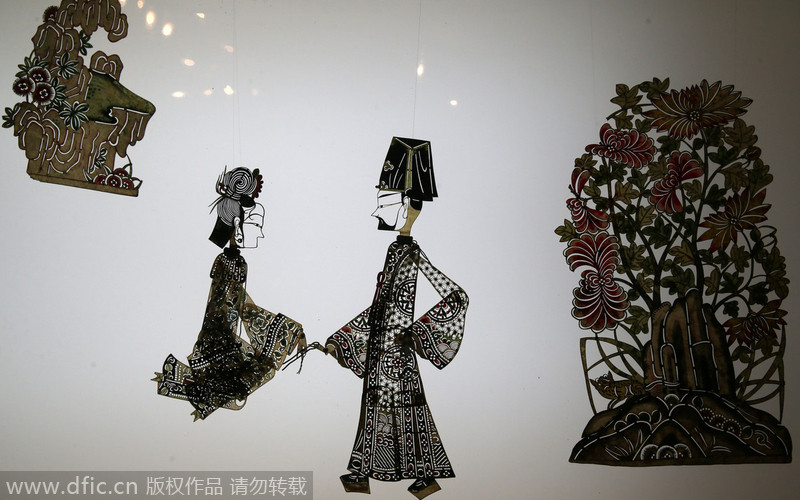 Shadow puppets from the Qing Dynasty are on display at the Shaanxi Art Museum. [Photo/IC]
A shadow puppet play is a form of folk opera that involves cutting animal skin or hard paper into figures and using them in a performance in front of an illuminated backdrop to create the illusion of moving images.
Accompanied by live music, performers behind the screen manipulate the figures while narrating a story to a local tune.
As an ancient folk art form, it is said to have originated in the Warring States Period, prospered in the Han and Song dynasties and then spread to West Asia and Europe during the Yuan Dynasty.
Related:
Daoqing shadow play gets protection and inheritance in Gansu
Folk artist Jing Tingxiao, 63 years old, presents Daoqing (a folk operetta originated from the chanting of Taoist scriptures) shadow play backstage at Chenqiyuan village in Huanxian county, Qingyang, Northwest China's Gansu province. More...
For the first time, folk craftsmen and artists from all over China have received national recognition for passing down their traditions. The Chinese National Academy of Arts presented the Xinchuan Award to 60 inheritors of traditional Chinese culture. More...