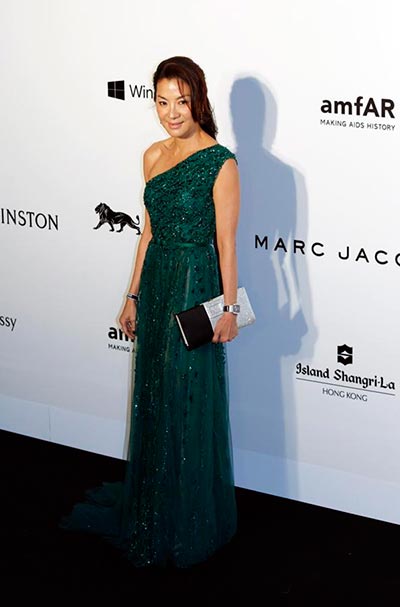 Malaysian actress Michelle Yeoh poses upon arrival at the Foundation for AIDS Research (amfAR) inaugural fund raising gala in Hong Kong March 14, 2015. [Photo/Agencies]
Malaysian actress Michelle Yeoh had one of her most famous characters honored at Madame Tussauds in Hong Kong on Monday.
The actress' martial arts character Yu Shu Lien from the Crouching Tiger Hidden Dragon has been honoured by the waxwork museum. Yeoh worked alongside the museum in London during the creation process.
The new figure will stand alongside other martial arts experts including Bruce Lee and Jackie Chan.
Yeoh says it's an honour to be part of the martial arts world.
"Yu Shu Lien is particularly a much loved character of my career and it represents a lot of things. And I think it's especially a great honor to be part of the martial arts world from Hong Kong that is so loved worldwide."
A sequel of Crouching Tiger Hidden Dragon is set for release next year with the actress set to reprise her role.
Related:
Ni Ni joins Adrien Brody in 'Manhattan Love Story'