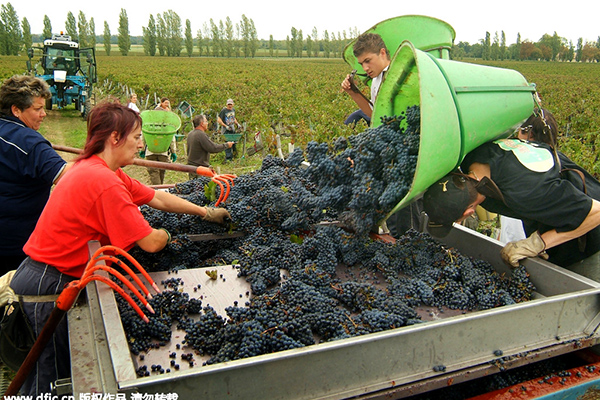 Scene of grapes harvest. [Photo/IC]
Mumm Napa Valley, a company that produces wine, has started to harvest grapes for its sparkling products this year, according to a press statement.
Napa Valley Vintners, an association of more than 500 wineries and grape farmers from the US county, recently announced the opening of harvest season there. At first, the grapes for white wine are gathered, followed by the ones for red, with the process ending in October.
This growing season has seen alternating warm and cool temperatures, contributing to considerable variation in fruit maturity among vineyards, blocks and even different clusters on the same vineyard.
Owing to care of vines in Napa Valley by hand, managers can prune the leaves above the grape clusters to create optimal conditions for sun exposure and fruit ripening, according to a press statement from the company.
Wine lovers can follow the progress of this year's harvest on napavintners.com/harvest.
Related:
Wine culture promotion makes Yantai more attractive