Adaptations of Journey to the West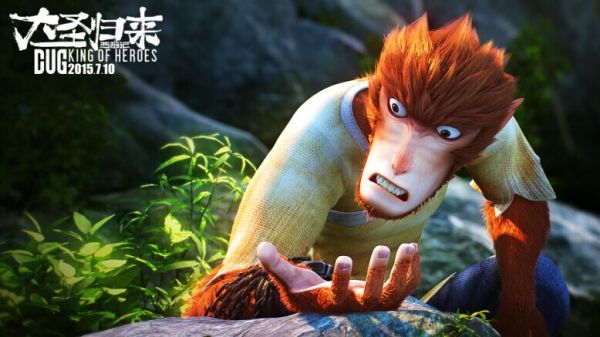 A screen capture from Monkey King: Hero is back. [Photo/Agencies]
Outdoors, the mercury is escalating. Indoors, China's box office is on fire.
Domestic animated feature, The Monkey King: Hero is Back, has been riding the high tide in ticket sales ever since its release on July 10.
By July 18, Monkey King had raked in 620 million yuan ($99.8 million), snatching the throne of the highest grossing animated film in Chinese cinemas, a title formerly held by Kung Fu Panda 2.
Based on China's classic epic, Journey to the West, Monkey King: Hero is Back tells the story of the once-defeated Monkey King's search for self-worth and how one bears the weight of being a hero with the help of a young and kind-hearted monk.
"Seventy-two changes" is one of the Monkey King's tricks in the original story, referring to his ability to transform into different characters in nature.
Aside from China's new star in box office revenue, the epic Journey to the West also has gone through many changes throughout history.
Here we list just a few representative works.