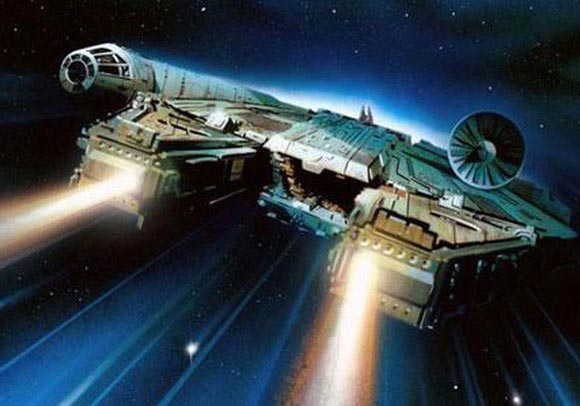 A leaked photo from Star Wars; Episode VII, showing the air vehicle-Millennium Falcon [Photo/Xinhua]
Plot details of the latest "Star Wars" movie have leaked online.
According to reports the movie will include a lengthy flashback to explain the history behind the film's main villains, the Sith Inquisitors.
It's rumored that things apparently get started when Luke Skywalker is abducted.
While the Inquisitors haven't been in any of the six prior Star Wars films, they have been featured in the "Expanded Universe" of books, comics, and video games that surround the franchise.
Neither Disney nor J.J. Abrams have confirmed any of these details.
Fans will have to wait to find out the truth when "Star Wars: Episode VII" returns to the silver screen on December 18th.