Facekinis getting global attention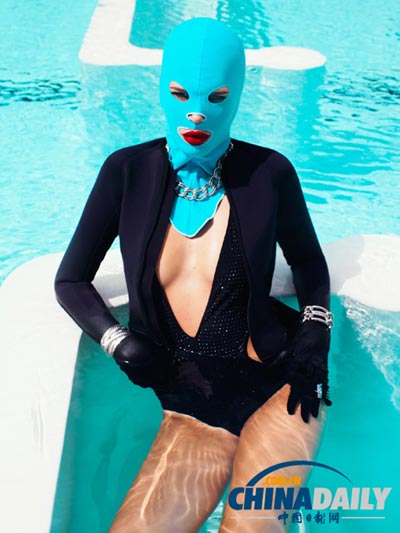 A model wears a "facekini" during a photo shoot. [Photo/CR Fashion]
To avoid getting a tan, retired women in Qingdao wear full-face masks known as "facekinis" while at the beach. Now this bizarre trend is getting global attention because it recently got a high-fashion makeover, foreign media reported.
A set of photos published in the French fashion magazine CR Fashion has caught the keen eyes of fashionistas around the world. They look like regular swimsuit photos, except the models are wearing "facekinis."
The tight-fitting masks were invented by Qingdao damas, a Chinese term that refers to middle-age women. The goal was to prevent the face from getting a tan as a fair complexion is often desired in the Asian world.
In an exclusive interview, photographer Alexandra Utzmann admitted that she drew inspiration from the creativity of the Chinese dama in her photos, and that the swimming masks were brought from China.
The term "facekini" was invented by designer Melanie Huynh, who joined Utzmann to work on this set of photos.
Carine Roitfeld, the former editor of Vogue Paris, is trying to make the facekinis happen by featuring models wearing brightly-colored facekinis with high-fashion swimsuits, such as Gucci, on her CR Fashion Book website.