Getting into the chef's head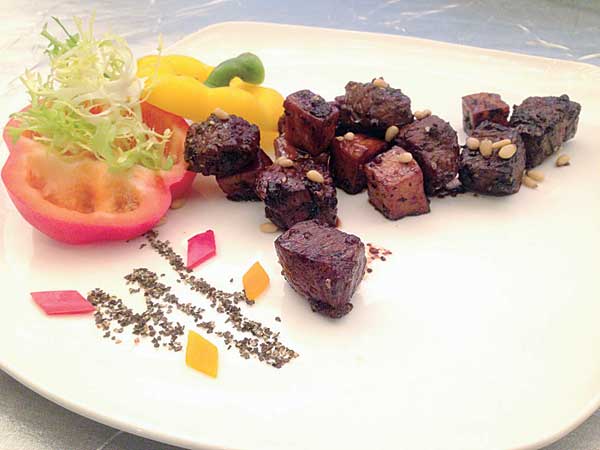 Stir-fried Wagyu beef cubes and mushrooms [Photo provided to Shanghai Star]
He's a man of few words, and many food critics have given up trying to extract the juicy details of culinary mastery from him. The way to the chef's heart, however, is really quite simple. Pauline D. Loh talks shop with the Chinese executive chef of the Shanghai Marriott Parkview.
It had been a different time, and a different city, but we both recognized each other by the time the second course was served. He had been with a different hotel too, four years ago, but I still remembered the taste of his soup. It had the unmistakable flavor of home.
In Shanghai now, Chef Chau Qi Fong needs no introduction to lovers of Cantonese food. He had been holding court at the Marriot Hotel City Center before he moved to the group's latest opening opposite the Daning Lingshi Park.
At the iconic Man Ho Chinese Restaurant, the chef has unleashed his full repertoire of creative Cantonese, and a few very Shanghainese dishes besides.
All good chefs learn constantly, and Chef Chau is no different. One of his best offerings at Man Ho this time around is a simple bowl of noodles, a Shanghai classic simply named "noodles tossed in scallion oil".
"I ate this at a local mahjong parlor once, and it was the best I had tasted," says the chef. He immediately made a close study on what made it special, and he now offers the scallion noodles to his guests, done his way.
The noodles look very simple to the naked eye, tossed in dark soy sauce and topped with nothing but a few sprigs of deep-fried spring onions. Yet, the dish had the aromatic fragrance of cooked scallions deeply infused in every strand.