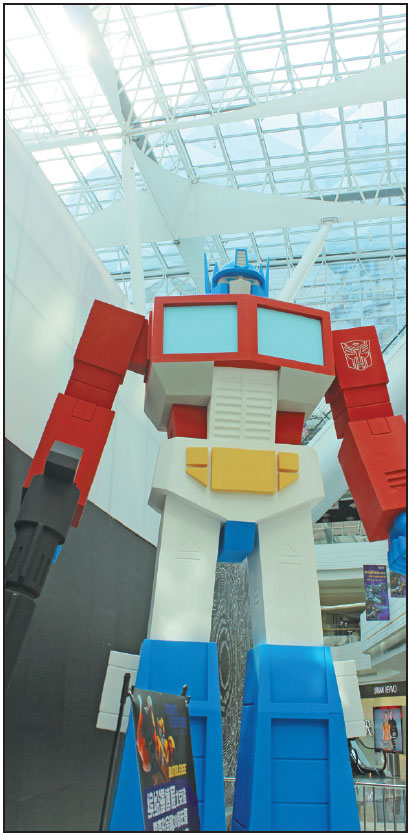 Photo by Wang Kaihao / For China Daily
Fans of the Transformers in Beijing are in for a treat with an exhibition to honor the 30th anniversary of the comic books heros in the city until Oct 7.
Dozens of items, ranging from palm-size toys to statues the height of two people, are displayed. Diehard fans will be thrilled with the detailed varieties of Transformers from the first generation.
Visitors are able to participate in interactive games, take part in multimedia presentations and buy limited-edition toys at the venue.
Transformers: Age of Extinction, which hit China's cinemas in June, took 1.9 billion yuan ($309 million) from box offices in the country, making it the highest-earning film in the country for the year.
The exhibition, officially authorized by toymakers Hasbro, was previously shown in Guangzhou, Guangdong province. The Transformers cartoon was officially introduced to the Chinese mainland via Shanghai Television Station in 1987.