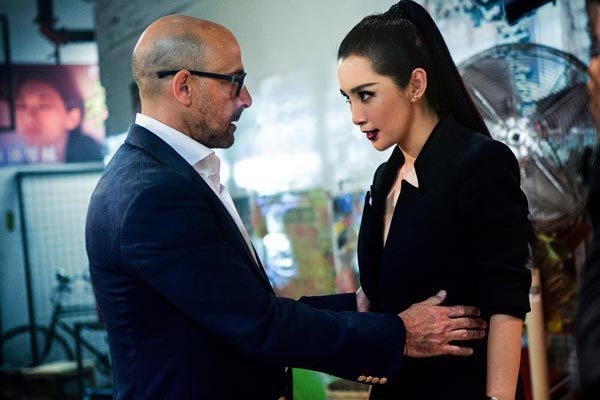 Chinese actress Li Bingbing plays Su Yueming in the film from Paramount Pictures. Photo provided to China Daily
The incorporation of Chinese elements in the Hollywood blockbuster Transformers: Age of Extinction has backfired as a scenic spot in Chongqing threatened to sue the film's associated producer for failing to show its logo in the film.
Chongqing Wulong Karst Tourism Group, which operates the Wulong Scenic Area, said the film's associated Chinese production company, m1905.com, didn't honor a contract that required the logo of the scenic spot on the big screen as a product placement.
"We are disappointed because we are not even close to our targets of promotions," said Li Chu, a marketing manager at the company. Li said the failure to incorporate the scenic area's logo has confused some audiences.
"We did a survey of foreign audiences, which showed that very few of them knew that the film was shot in our scenic area. Some even mistook the scene for Hong Kong," he said.
Li said the company is in negotiations with m1905.com and Paramount Pictures to reach a solution. "If we fail to compromise on a proposal that could remedy our loss, we will resort to legal procedures," he said.
This is the second dispute between Chinese commercial partners and Paramount.
Last month, Pangu Estate, the operator of a five-building complex known as Pangu Plaza in Beijing, also threatened to terminate a promotional contract with two commercial partners of Paramount after the film was said to have fallen short of the company's expectations. The company later reached a compromise with Paramount and its two Chinese partners.
Chen Zhe, a staff member at Paramount's Chinese office, said on Sunday the company would not comment on the issue.