Feng Fasi (1914-2009) is best known for his oil painting Liu Hulan Dies a Heroic Death, an iconic, revolution-themed piece that took him three years to finish.
Art for Life, a retrospective exhibition to commemorate the 100th anniversary of his birth, displays his many works, which show his mastery over technique and also his deep concern for his people and land. It demonstrates how Feng carried forward the realistic approach of his mentor Xu Beihong (1895-1953) and matured his style.
9 am-5 pm, until July 8. National Art Museum of China, 1 Wusi Dajie (Street), Dongcheng district, Beijing. 010-6400-1476.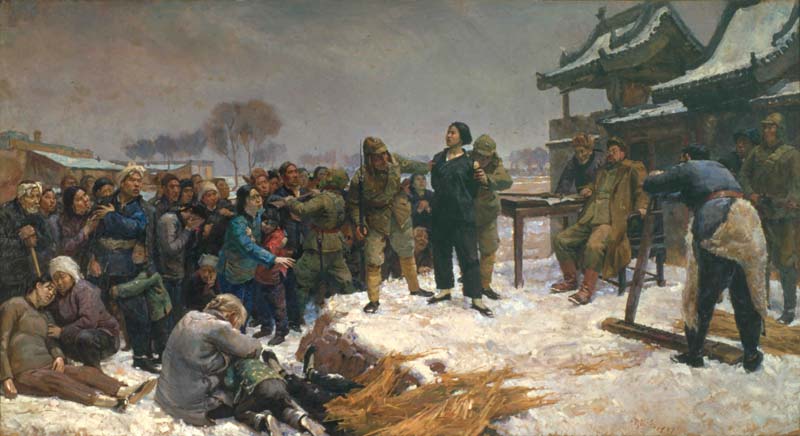 Oil painting Liu Hulan Dies a Heroic Death is on display in National Art Museum of China. [Photo by Jiangdong/China Daily]