Capsule wardrobe concept is Beijing trend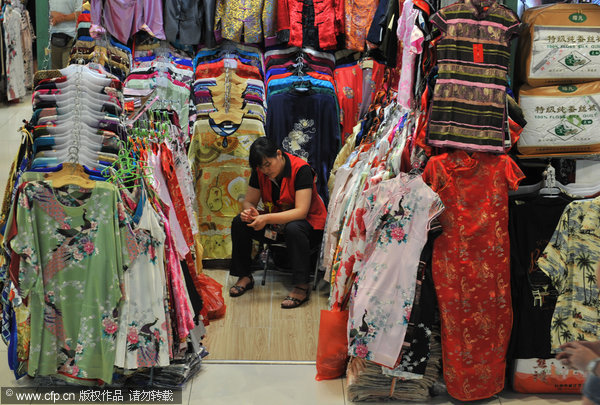 The Silk Market in Beijing, July 7, 2009. [Photo/CFP]
Like many fashion-loving young women on a budget, I went crazy over Beijing's clothing markets. "You can bargain a pair of cargo pants down to $5? Get a skirt for $3 and a scarf for just $1.50?" I had never before seen such an enormous amount of inexpensive clothing.
Friends and I became regulars at the Silk Market, the original Wudaokou Clothing Market and the Zoo Whole-sale Clothing Market. After my first year in China, I had picked up enough new clothes and fashion accessories to fill two huge suitcases.
Now, eight years later, only three pieces of clothing from the time are still around - a winter coat, a sweater and a summer skirt. The rest have either faded, torn, shrunk, stretched, fallen out of fashion or just became too uncomfortable to wear.
In hindsight, I realized that I had bought impulsively, even taking clothes that didn't zip properly because I liked their designs. I was swayed by low prices and cared more about buying quantity than quality.
In 2012, according to data from the China National Garment Association, the country produced 43.6 billion pieces of clothing. The world's biggest garment exporter, with a third of the slice of the pie, China also sees mountains of low-cost clothing enter the domestic market.