The shared pleasure of spicy hotpot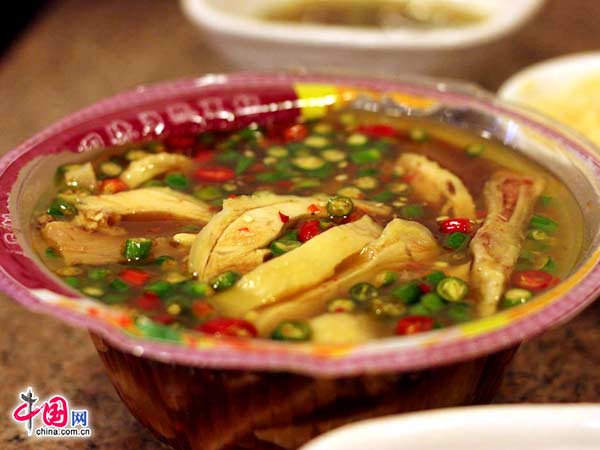 Chengdu, the capital city of Sichuan, is one of the only two cities in the world that have been recognized as a "City of Gastronomy." To enable the delicious snacks to go even further, the city has joined the "Creative Cities Network", which is a UNESCO project set up in 2004. Renowned snacks like Fuqi feipian, Lai Tangyuan and Long Chaoshou contribute as an indispensable part of the city's food and drink culture. [Photo/china.com.cn]
Sichuan food is often spicy, oily, and deep-fried which makes for a sinful palette. But as some foodies will note, that's just the tip of the iceberg.
"Many people thought Sichuan food is just spicy and hot flavors, from the traditional sense, Sichuan food is not all spicy, a very traditional Sichuan food like stewed cabbage is not spicy at all." Wang Donghai, Chef of Intercontinental Chengdu Global Center said.
Each Sichuan dish is distinctive in its own taste, with a full dinner spread combining hundreds of flavors. And at dinner time about 7pm, many come here to satisfy their hotpot cravings.
There used to be no need to line up outside a hotpot restaurant. But over recent years, it has become increasingly popular. And on the weekend, in many cities, particularly in Sichuan province, there are queues of people waiting for hours outside restaurants for a table.
Hotpot is popular throughout China, and dates back hundreds of years to the Qing dynasty. But contemporary Chinese hotpot varies from region to region—and satisfies different tastebuds.