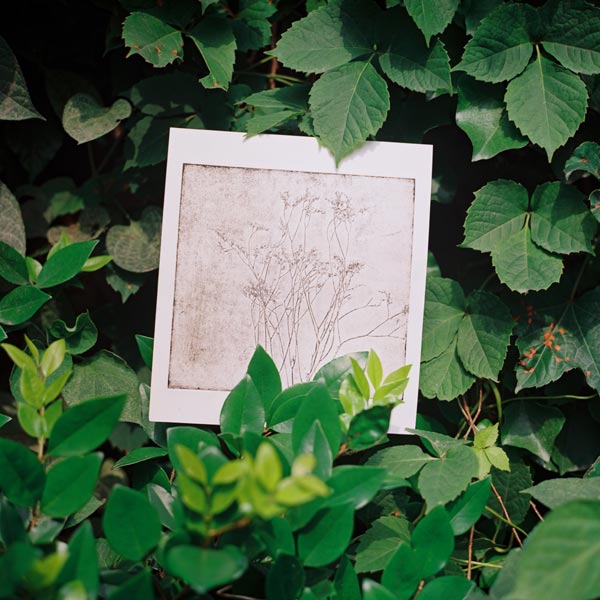 Meng Ling makes copper plate prints of the plants. Photo provided to China Daily
While summer will eventually give way to fall, a group of artists is preserving images of the season through a series of handmade art prints.
Root of Four Atelier created the art prints at a showroom in downtown Shanghai. The group is made up of three artists: Meng Ling, who draws his inspiration from nature, Wu Shu, an illustrator, and Yang Mo, a lithography artist. 
The works are inspired by day-to-day objects that people see, touch and use during summer to stay cool. The methods used to create the art prints are similar to that of Chinese New Year printing and Japanese Ukiyoe, but the printed images are quite different.
Yang created a series of images of popsicles and ice cream. He carved them on a wooden plate, and then applied water-based pigments in varies shades of green, pink, chocolate-brown, giving the image the look of a frozen treat.
Just like making a popsicle takes hours of freezing, laying the colors is also a time-consuming process. Artists must use steam to make the acid-free paper tender enough to absorb the pigments, and then wait for each layer of color to dry before applying another one.
Wu made illustrations of cats and dogs wearing swimming suits and flog-like flippers. Another one of his works, titled A Bite of Sweet, features plants and animals with twinkling eyes, which represent "illusions of summer nights I see", Wu says.
"They are what you think, hear, taste, smell and touch when your eyes are closed in the darkness."