Li Bingbing's dresses at 'Transformer 4' premieres
"Transformers: Age of Extinction", the fourth installment of the "autobot" franchise, has swept China's box office and made history for highest ticket sales in the first week.
Aside from profiting, the film has also introduced Chinese actress Li Bingbing to the world. Li, who has already made a name for herself in Asia's showbiz, plays factory representative Su Yueming in the film.
Here we present you a gallery of Li's dresses at premieres of the film around the world.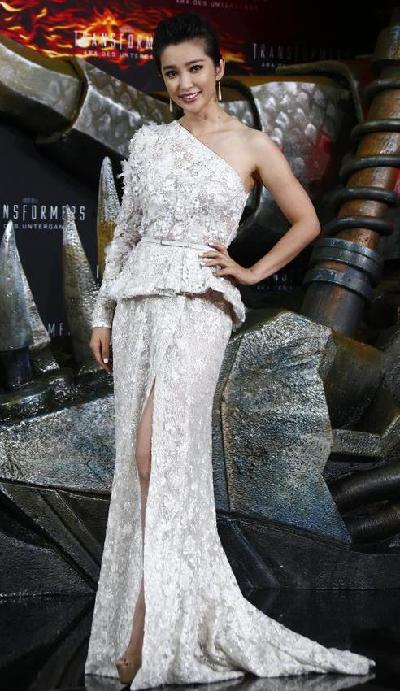 Cast member Li Bingbing poses for pictures before the European premiere of the movie "Transformers: Age of Extinction" in Berlin June 29, 2014. [Photo/Agencies]
Related: Li Bingbing at 'Transformers 4' premiere in Berlin