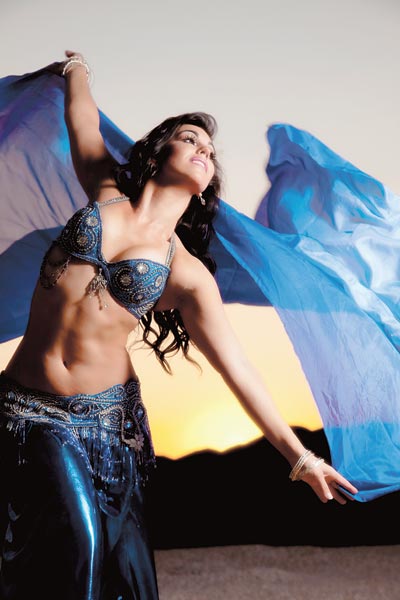 "You feel yourself beautiful, sexy and strong from the inside." - Aoyouna, Chinese belly dancer living and working in Egypt Photo provided to Shanghai Star
Belly dancers from all over the world will gather in Shanghai this August for a huge party and compete for a grand prize of $12,000.
From Aug 12 to 17, dancers from 60 countries are expected to meet at Kerry Hotel in Pudong, for the "Dance for Unity" festival, which is jointly hosted by the dance school of Shanghai Theater Academy and Belly Dance China (BDC).
"No other belly dance competition has ever offered such a large prize," says Guo Wei, an international award-winning belly dancer, who will be one of the judges. Guo has worked as a professional belly dancing coach in China for more than 10 years. He was also one of the first male dancers from China to study belly dancing in Egypt.
"People are often prejudiced against belly dancing, as it highlights curvy bodies and sexy movements," Guo says.
"We want to present belly dance in the positive light," says Shai Levitin, founder of BDC.
Not only will the dancing queen be crowned, there will also be an award for the best male dancer as well.
Male dancers have brought their masculinity to the dance that traditionally highlights feminine beauty, says Estelle Shao, co-founder of Shanghai ISIS Arts Training Center. "They have enriched the dance and the sub-culture."